For optimum air flow and ventilation in your poultry barns
NBC fans are the answer to your poultry ventilation requirements. For maximum air flow, the NBC is unsurpassed. Featuring 3 cast aluminum airfoil section blades powered through v-belts attached directly to the propeller, the NBC is as aesthetic as it is efficient. These fans are engineered to provide durability, corrosion resistance and optimum efficiency.
An excellent choice for poultry ventilation
Corrosion resistant and optimum efficiency
Built of quality materials for durability
Precise engineering for blade assembly assures years of quiet, trouble-free service
A great economic choice in terms of cubic feet of air per minute per dollar invested
Efficient ball bearing and totally enclosed motors
View and download the latest NBC 52 & 54 fan product brochure.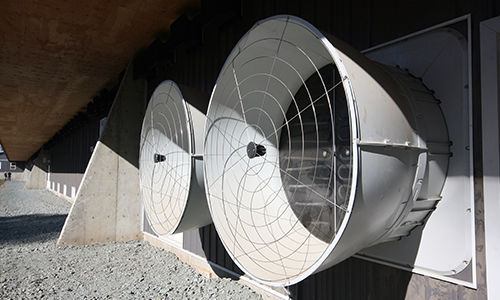 AirMaster fans are the next generation of poultry house fans. They have a unique combination of characteristics that provide significant advantages for customers in terms of profitability in climate control – including high air performance, minimum energy consumption, optimized aerodynamic design and resistance against corrosion.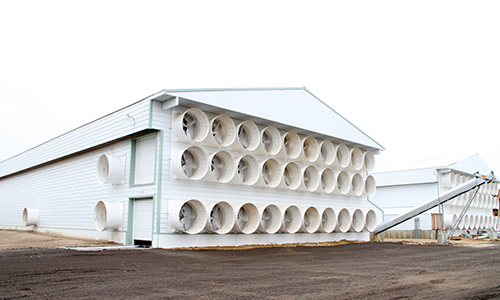 Big Dutchman offers 36″ and 50″ fiberglass fans for moving air out of the barn.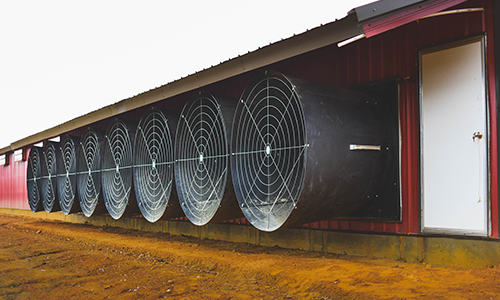 Dependable and corrosion-resistant, the Titan Fan is a smart investment that allows your houses to breathe easy.
Let a Local Distributor Advise You
Big Dutchman has a large network of trusted poultry distributors who are ready to work with you on your project. To get started, locate a distributor near you.