High performing energy efficient tunnel fans
AirMaster fans are the next generation of poultry house fans. They have a unique combination of characteristics that provide significant advantages for customers in terms of profitability in climate control – including high air performance, minimum energy consumption, optimized aerodynamic design and resistance against corrosion. And because they are resistant against pressure, the AirMaster fans are the perfect choice for long houses with tunnel ventilation.
High air performance and resistance against pressure ensures that the fan is well-suited for tunnel ventilation in long houses
Motorized shutter closes the fan airtight
Extremely low noise level
Direct drive and a very stable connection between hub and blades for easy maintenance
Made of high-quality plastic and stainless steel, preventing corrosion
Protection rating IP 65: high-pressure cleaners can be used without any concern
Unassembled upon delivery for low shipping volume and thus lower transport costs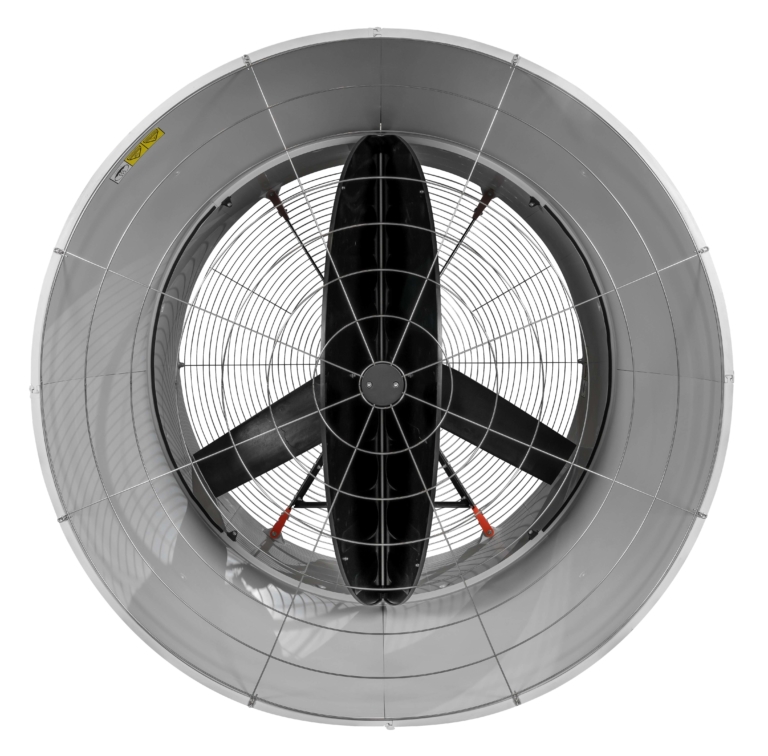 High air performance
Resistant to pressure
Excellent aerodynamic design of the intake nozzle
Cost-efficient but high-quality IE3 motor that can be used with any type of power supply
Low noise level
Made of polypropylene and stainless steel for corrosion prevention
Shutter closes airtight and is well-insulated and therefore ideal for the colder season
An important emergency opening system can be connected
Good price to performance ratio
Long service life
Unassembled upon delivery for low shipping volume and thus lower transport costs
View and download the latest AirMaster product brochures.
Let a Local Distributor Advise You
Big Dutchman has a large network of trusted poultry distributors who are ready to work with you on your project. To get started, locate a distributor near you.