Community style nest with more laying space for your hens
Relax is a group laying nest designed especially for broiler breeders. It has proven to provide birds with a better laying environment around the world.
The nest provides space for 220-240 birds per nest section, so your birds won't fight for nest space. The back wall automatically closes the nest after the laying period, ensuring that the nest remains clean and that the hens do not brood there. The almost screwless, snap-on system allows for quick and easy assembly.
High nest acceptance
Room for 220-240 birds per nest section, so birds won't fight for nest space
Short rolling-off distance and gentle transport of the eggs
Easy nest and egg belt control
Nest can be closed to prevent hens from sleeping or brooding inside the nest
Nest curtains allow for ample privacy for the birds during the day
Can be combined with our integrated nest scale, NESCA, to weigh birds accurately as they enter the nest to lay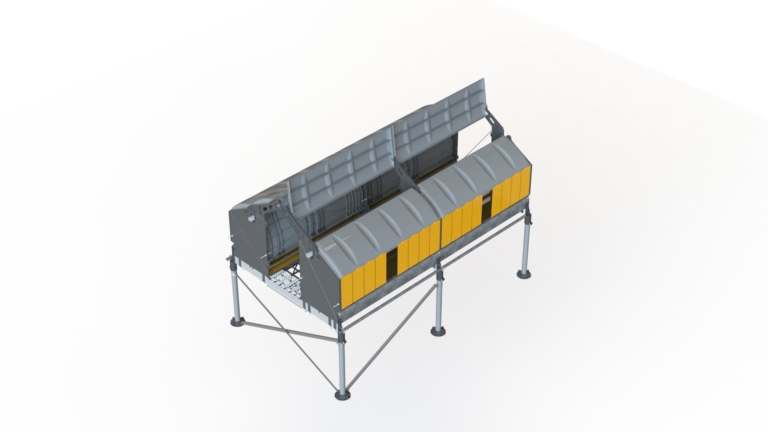 Some recent adjustments have been made to the Relax nest to further enhance its performance, including:
Redesigned nest covers are stronger and easier to clean
Entry height adjustment to further increase nest accessibility
Two different egg belt widths are offered
Nest assembly is now even easier than before
View and download the latest Relax nest product brochure and other broiler breeder management resources.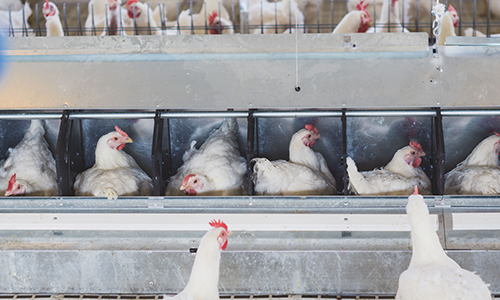 The NXB is a single hole laying nest designed with both productivity and compatibility in mind. Produced for the next breed of breeder hens, this system features complete coverage for the eggs, removable sections for ease of use, and various optional additions to maximize your systems abilities.
Let a Local Distributor Advise You
Big Dutchman has a large network of trusted poultry distributors who are ready to work with you on your project. To get started, locate a distributor near you.