Climate Control
Ensuring consistent temperatures inside your barns
---
Proper management of the climate in your hog barns ensures that your animals don't waste energy regulating their body temperatures. Big Dutchman knows that this is a key ingredient for efficient and quality production. We offer equipment to help you easily monitor and manage the climate within your barns so you can be sure you're going to get the best results.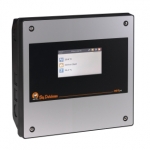 Vento and 307Pro are simple to use climate computers that will help you manage the environment in your barns easily.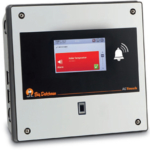 Big Dutchman's AC Touch with fingerprint scanner, will alert you to falling or rising temperatures, fires, motor failure and more. Set required inputs to monitor and AC Touch will notify you when something has gone amiss.