Big Dutchman welcomes new Vice President of Sales for pig equipment
Sets out with goal of promotion and sales of complete pig product line
Big Dutchman, worldwide leader in pig and poultry production equipment, announces that Lyle Jones has joined the company's pig business unit in the role of Vice President of Sales, USA. This position is part of Big Dutchman's continued commitment to the livestock equipment industry here in the USA.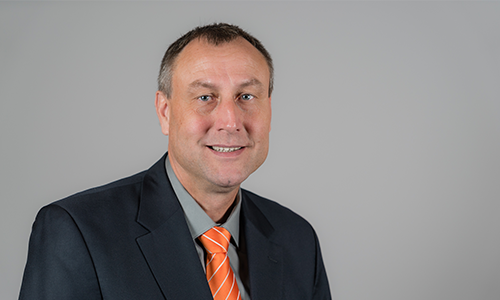 Lyle Jones – Vice President of Sales, Pig Systems USA
Lyle brings over 28 years of experience in the US swine equipment industry to Big Dutchman. In his previous role as an agricultural equipment sales manager, he was a key figure in the launch of a number of new product lines including group housing systems for swine. Lyle also developed several International markets in his function as International Business Development manager during his time prior to joining Big Dutchman.
Lyle brings a lifelong passion to the Livestock Equipment Industry and looks forward to refocusing his experience and expertise back to the domestic US market with the Global Agricultural firm Big Dutchman.
In his new position, Lyle will be responsible for promotion and sales of a complete product line as well as expanding the Sales Group in the USA. Furthermore, Lyle will be responsible for developing and implementing new marketing strategies for Big Dutchman within the important US market.