Fans
For optimum air flow in your barns
---
At Big Dutchman we recognize that the more control you're given over variables within your barns, the more profitable and efficient they will become. As such, we offer a variety of fans to control the airflow within your barns, ensuring superior exhaust ventilation.
NBC 52 and NBC 54 Fans
Type NBC and Fiberglass fans are the answer to your ventilation requirements.
---
We utilize our innovative drive assembly which applies power through V-belts directly to the propeller. Blade load is concentrated directly over the bearings for more economical operation and longer bearing life.Type NBC fans feature 3 cast aluminum airfoil blades secured to a cast aluminum hub. This unique blade assembly has been engineered to provide durability, corrosion resistance, and optimum efficiency. Our use of quality materials and precise engineering techniques in constructing blade assemblies assures you of years of quiet, trouble-free service.
When economy is measured in terms of cubic feet of air per minute per dollar invested, Big Dutchman's fans are today's best investment. Big Dutchman uses only the most efficient ball bearing, totally enclosed motors available. Big Dutchman provides recommendations on your specific needs for confinement rearing of poultry, hogs and other livestock.
Please see our brochure for performance ratings or contact us with your particulars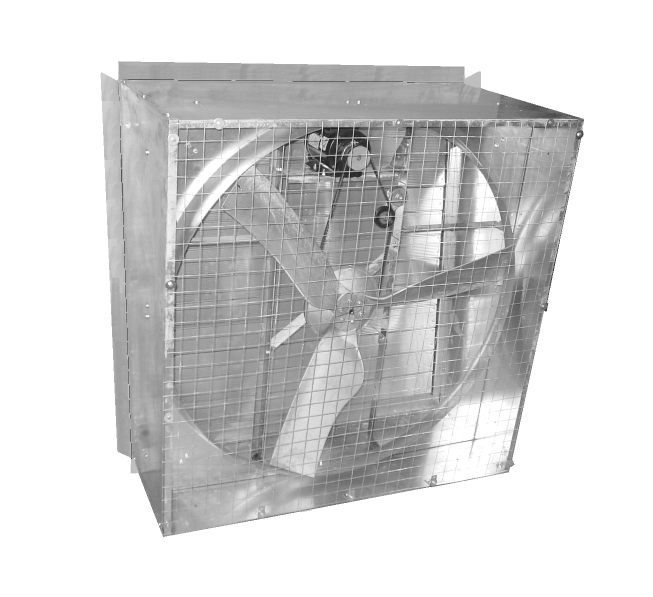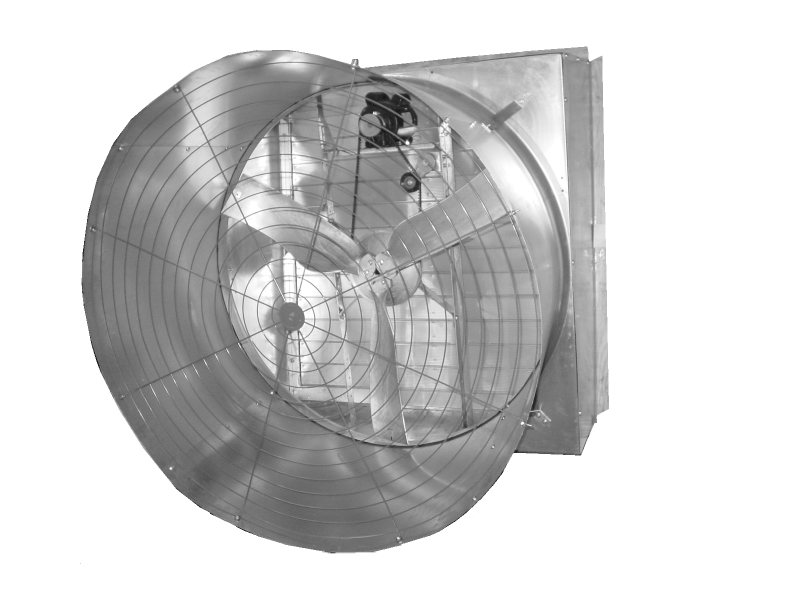 Fiberglass Exhaust Fans
Efficiently move air out of your barns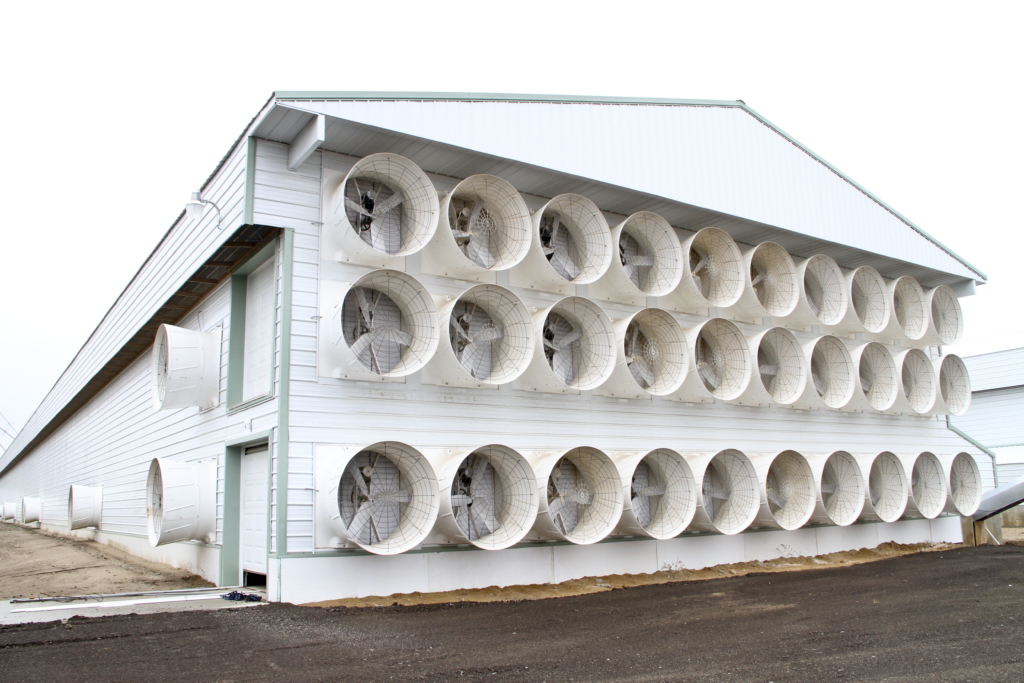 To move air out of the barn we carry 36" and 50" Fiberglass Fans.
Features:
The patented design provides excellent performance without a cone. Optional cone can be added if desired
All fans are supplied completely assembled and are tested before shipping
Smooth inside and out, self draining, sloped housing is quick and easy to clean reducing maintenance costs
36" and 50" belt drive fans
36" direct drive fans
50" fans with die-cast aluminum or galvanized steel blades.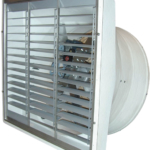 Tie-Bar Shutters
Our shutters are smooth and quiet. Strong, durable 304 stainless steel shutter frame and aerodynamic PVC louvers with tie-bar
Top and bottom louvers are not tied, preventing problems with freeze-up and dirt build-up
Multiple advantages
High Performance from patented orifice and motor mount system
Cone in/cone out orifice design provides excellent performance without the extra expense of a cone
Provides same enhanced performance as larger cones without the negative effects of wind against the cone
New design reduces maintenance cost
Injected, smooth inside and out, self-draining, sloped housing design is quick and easy to clean
A corrosion resistant belt tensioner reduces maintenance and provides continuous, strong performance
Long lasting, high quality, rubber belt is easily accessible
New tie-bar shutter design provides smooth, quiet operation and cleans easily
Low cost installation
Built in cone – no extra assembly costs
Optional cones available
Fan supplied completely assembled ready to mount in the wall
Single phase units supplied with 10 foot cord and molded plug
Every fan is bench tested prior to shipment
Titan Fan
Corrosion resistant high-volume tunnel fan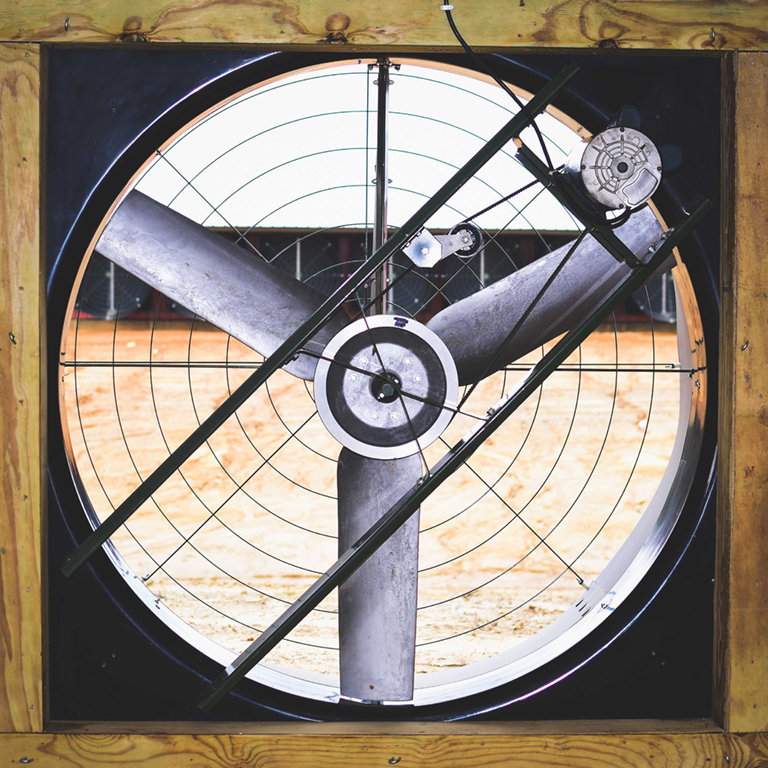 Features:
Easy installation
Durable in harsh environments
Three cast aluminum blades
Corrosion resistant
Less airflow restriction than other fans