Newest innovations prepared for IPPE 2019
Exciting poultry industry innovations that will attract booth visitors
Big Dutchman has prepared their newest poultry innovations to show off to booth visitors for the 2019 International Production & Processing Expo (IPPE), which takes place February 12-14, 2019 in Atlanta, Georgia. These solutions will help farmers all around the world realize increased efficiency and productivity.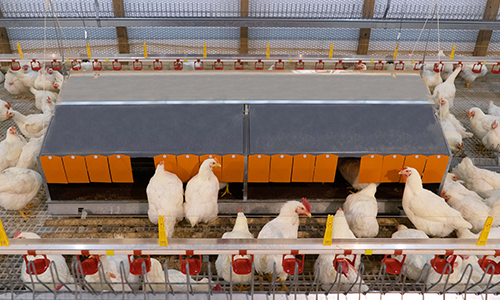 New broiler breeder nest with best flexibility for the farmer
The Retreat winchable colony nest is a new option for broiler breeder houses. Featuring winchable and adjustable nest heights and perch ramps, plus the option to use it slat-less or as a slatted design, this solution allows for much flexibility for the farmer.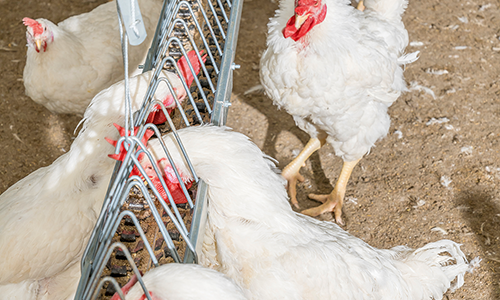 Smart rooster feeding with entire loop of feeding in one single trough
The patent pending MaleChain rooster feeding system allows you to feed your roosters separately from the hens with the same proven chain design used for feeding female breeder hens. Feeding roosters separately from the hens is important for high fertility rates and good chick quality. MaleChain saves space as the entire loop is placed in a single trough, making this a simple, efficient, and durable package that's also easy to install and maintain.
Reliable and automatic integrated bird scale
NESCA is a poultry scale that is integrated into colony and single hole nests (patent pending). The scale automatically determines the weight of hens visiting the nest to lay their eggs. NESCA records the largest possible range of weights of a great number of hens, whether they are heavy, light or lazy, and without requiring any additional efforts from the staff.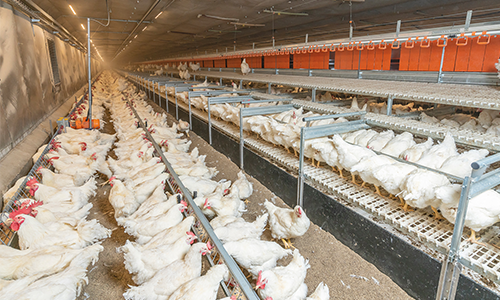 Aviary concept increasing welfare for broiler breeders
BelEtage is a modern broiler breeder aviary system which allows manure to be regularly removed during the flock, significantly reducing ammonia emissions. Because of this new feature that current concepts do not have, the birds can use the area below the nest which also increases animal welfare.
To see these innovations for yourself as well as a special historical feature, visit the Big Dutchman booth in Exhibit Hall C, 9543. Plus, talk with their experienced team to see how they can provide you with the best solutions geared toward your future needs.
IPPE is the largest annual trade show in US dedicated to meat, poultry and feed production, processing and packaging. In 2019, IPPE will bring together more than 1,200 exhibitors and 30,000 visitors to Atlanta at the Georgia World Congress Center from February 12-14. Big Dutchman is proud to participate in this event which is focused on innovation, education, global reach and networking.