Kipster and MPS Egg Farms forge a new path for egg production
Carbon-neutral eggs now being produced in the United States
The first egg farm to produce carbon-neutral eggs in the United States is now officially completed, a project that has been years in the making – and Big Dutchman is so excited to have been part of helping it all come together.
Kipster and MPS Egg Farms partnered up to build this impressive farm, which is located in North Manchester, Indiana. The farm has 4 total barns and a visitor center that is open to the public. In the visitor center, there is a lot of interesting information about Kipster's unique production process, how they treat their hens and the carbon-neutral eggs that are produced there. Visitors can even watch the chickens in their indoor playground, as well as watch the eggs being packed into cartons. The visitor center is open every day from 10:00am – 4:00pm.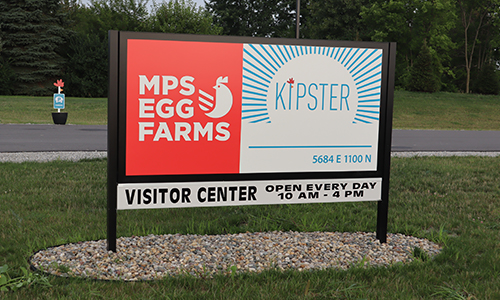 This farm takes cage-free egg production to the next level, making steps forward toward better bird welfare and circular farming systems; an incredibly exciting accomplishment. A few examples of this include:
Giving hens access to indoor and outdoor garden spaces
Feeding the hens upcycled feed from food by-products
Raising male chickens for meat
Placing solar panels on every roof surface
Enabling transparency for visitors to learn about the process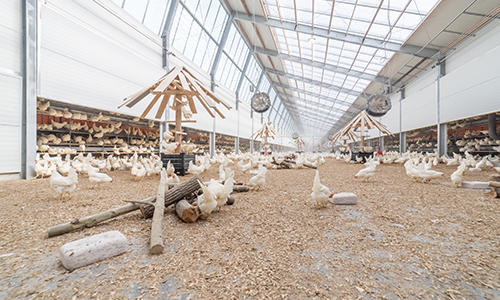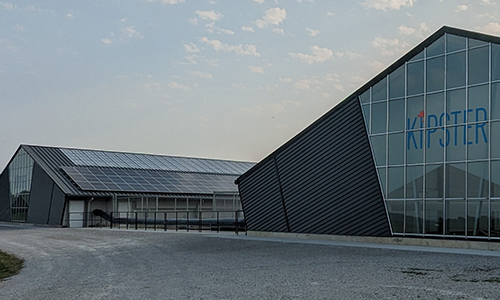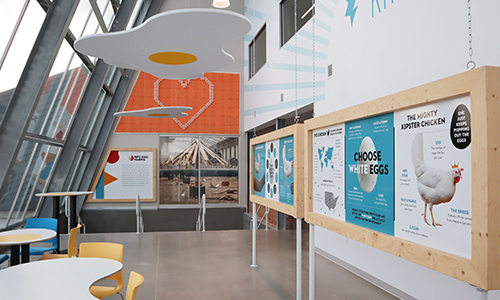 The carbon-neutral eggs that are produced at the MPS Egg Farms Kipster site are all collected via automatic egg collection. The eggs are transferred from the nests onto a conveyor belt that brings them to the packing area, where they are collected by the farm staff. Visitors can even see the eggs being packed. From there, the eggs are sent off for further packing or processing depending on their final destination. The eggs packed in cartons are produced exclusively for Kroger, and are sold underneath Kroger's Simple Truth brand.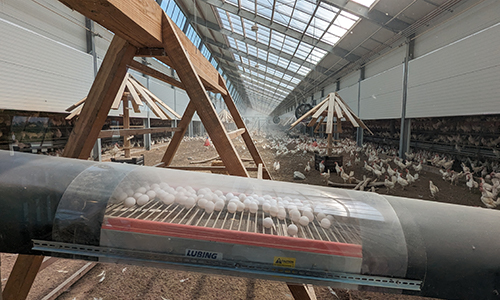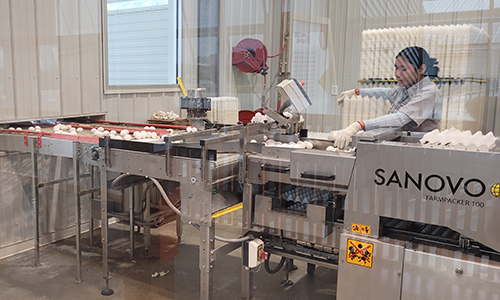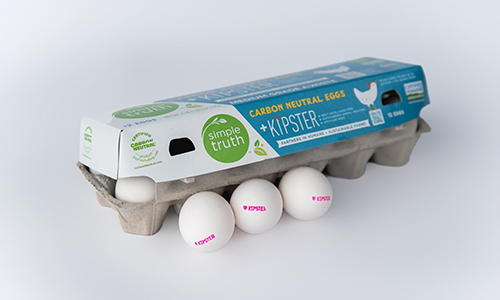 Big Dutchman is a proud partner of the MPS Egg Farms and Kipster project. A handful of innovative and proven Big Dutchman systems were used in the design of the farm. These include NATURA® Step cage-free aviaries to house the hens, OptiSec manure drying systems, and even exhaust air scrubbing systems for cleaner air exiting the buildings.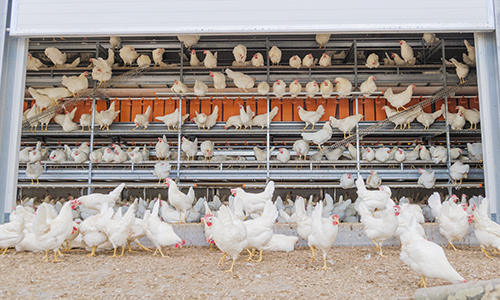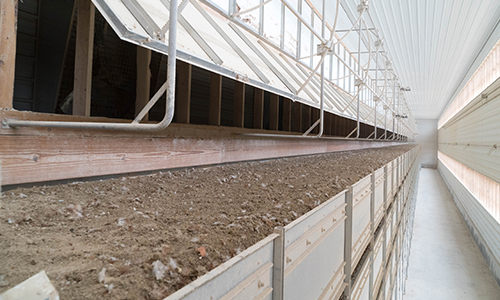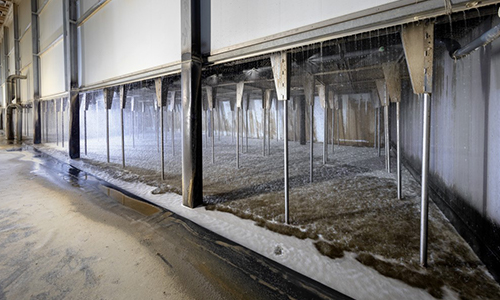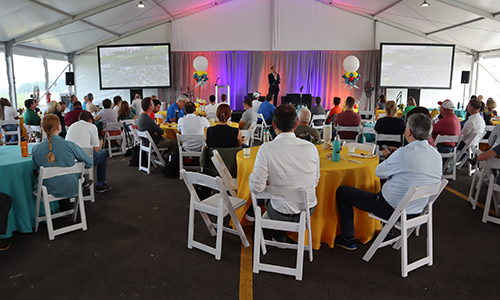 Farm Celebration and Official Opening Event: August 23, 2023
The Kipster and MPS Egg Farm teams invited over 100 participants to their official farm celebration, which took place on August 23rd, 2023. The day was packed full with amazing speakers, tours of the visitor center, and even appetizers made with the meat from Kipster's very own male chickens.
Congratulations to MPS Egg Farms and Kipster for paving the way toward a brighter future for egg farming!
The first farm under the Kipster concept was opened in 2017 in the Netherlands. Kipster's goal is to have the most animal-friendly and environmentally-friendly poultry farms in the world, and they are well on their way in achieving that dream.