History
1938
Brothers Richard (Dick) and Jack DeWitt, whose parents emigrated from the Netherlands to the U.S., started the company that would become Big Dutchman. The business started as a hatchery and expanded to include the production of broilers and turkeys. As growers looking for more efficient ways to raise their flocks, they designed the Big Dutchman feeder. Pictured above: Jack and Dick DeWitt and the building where the business started in Zeeland, Michigan
1948
Model A (round body) chain feeder launched and sold under the "Big Dutchman" product name. At this time the company was called "Automatic Poultry Feeder Co." It was sold in the beginning of 1949 to Mr. Carson Lamberson, of Abbottstown, Pennsylvania. With its revolutionary chain feed carrying concept, it became the first automated poultry feeder produced on a commercial scale.
Picture: Wayne Schipper of Hamilton, Michigan
1954
Name of company changed to Big Dutchman, Inc.
1959
Company's first overseas operation is opened in the Netherlands, also under the responsibility of Josef Meerpohl.
1968
New complex inaugurated on Franklin St., Zeeland, Michigan. Founders sell the company to US Industries.
1981
US Industries sells Big Dutchman to Hanson Trust. New owner moves Big Dutchman from Atlanta to New Holland, Pennsylvania
1985
The Meerpohl family acquires Big Dutchman from Hanson Trust, with rights on the brand for all of the world except the Americas. Under the new ownership, the Big Dutchman brand rapidly grows as a truly global organization.
1992
The holding company BDAG is created in Germany. Josef Meerpohl holds the position of Chairman of the Supervisory Board, while his oldest son, Bernd Meerpohl, takes over the management of Big Dutchman as the Chairman of the Board of Management.
1999
The Meerpohl family acquires the totality of Big Dutchman.
2009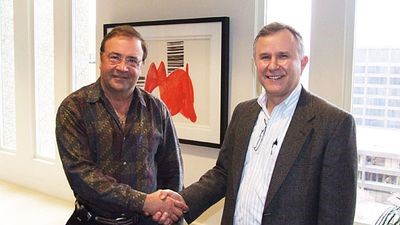 Big Dutchman acquires Poultry Management Systems Inc.
Located in Saranac, Michigan, PMSI makes computer controls for the egg production industry.
2014
Big Dutchman USA expands its office and showroom space
2016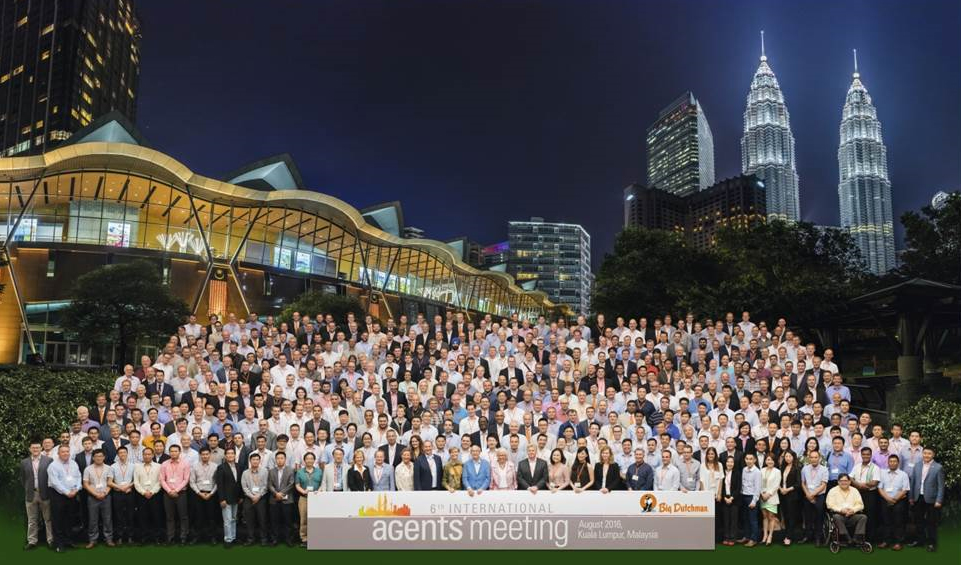 6th International Agent's Meeting
Close to 500 Big Dutchman representatives from 80 countries meet in Kuala Lumpur, Malaysia to listen, learn and share Big Dutchman know-how and experiences from the pig and poultry markets.
2016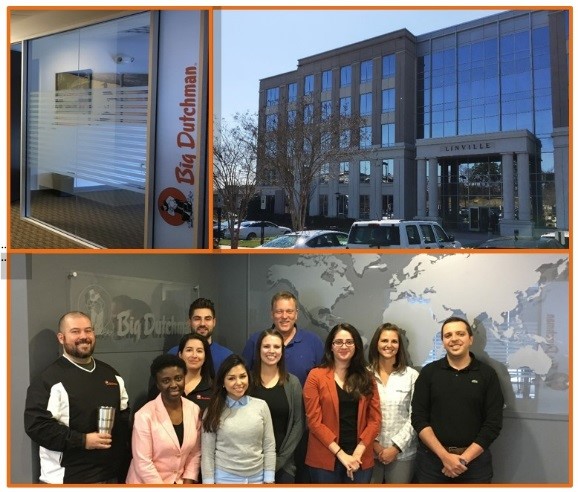 Big Dutchman opens new location in Charlotte, NC to service Latin America Pig and Poultry divisions
The Latin America team moves into the new Big Dutchman offices in Charlotte, NC to better service the growing Latin American pig and poultry markets. Charlotte will also become home to Agricon – Buildings Business Unit.
2017
Big Dutchman acquires agricultural building business from Betco
The Big Dutchman group based in Vechta, Germany, acquires Qingdao Betco Asia Co., a supplier of steel livestock buildings, based in North Carolina. "This is an important step to strengthen the building know-how of our brand Agricon, and to further our strategy of becoming the most competitive supplier of turn-key solutions.", said Bernd Mehrpohl.